The ongoing gun case debate finally put to rest…
Some people will be quick to point out that a rifle should be positioned upside down in the case to avoid putting all the weight on the scope when carrying the case by the front handle.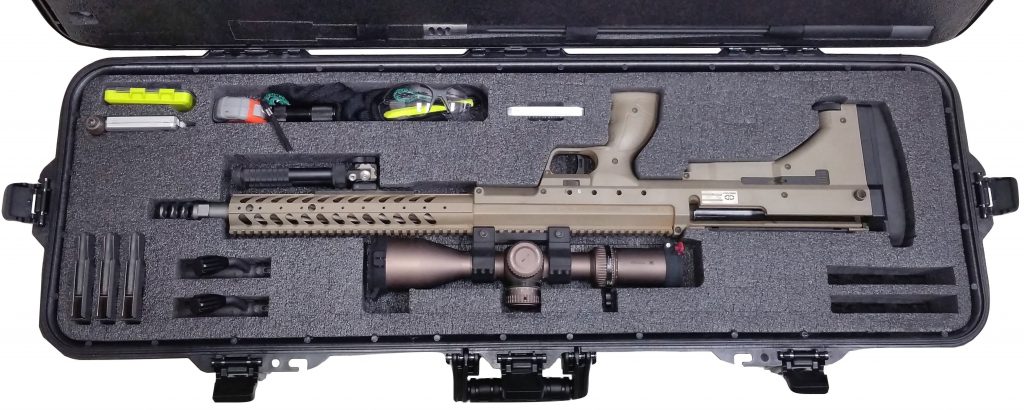 That may seem logical, but is actually a common misconception when custom foam is involved. If the foam is not custom cut then that advice can definitely apply, but if the foam is properly cut for the rifle then that assumption is completely false.
Properly cut custom foam will protect a rifle in any orientation.
If your foam is cut to properly contour the rifle then the rifle can be placed in any orientation you'd like. No matter what the rifle position is, as long as the foam contours the rifle then the weight of the rifle will be spread evenly around the gun. Alternatively, an equally effective method is to contour the foam around the rifle, but leave the scope area open, either method will serve the same purpose and keep your optic holding zero.

This fact is further demonstrated when considering how the case is intended to be used. Whether you are taking it on an airplane or shipping it by mail, you cannot expect a baggage handler to always ensure proper case orientation. In fact anyone who has traveled anywhere will know how abusive baggage handlers can be on their cases.
In conclusion worry less about the orientation of your rifle and more about the foam that protects it because when your case falls off the conveyor it doesn't matter what orientation your gun is in, but rather how the foam is configured.