Most Pelican Cases come with customizable foam. This foam can be customized to a specific item. What happens if the specific item changes to a different item or you accidentally messed up the foam?
Unfortunately Pelican does not sell just the pluck foam layers for their cases. They only sell the entire foam set (lid foam & base foam) most of which you don't need.
I present to you our customizable foam page: https://www.caseclub.com/buy-case-foam/?form_material=pick_pluck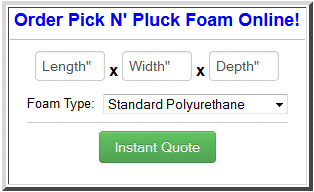 Measure the dimensions of the customizable foam sheet you need to replace & enter the dimensions on that page. From there you can easily order only the replacement customizable foam you need & save money not having to order the whole foam set. Generally it works best if you measure the customizable foam piece you already.