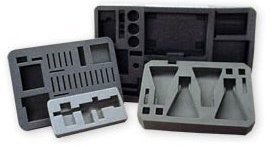 You could use this comparison. If our company was a body then custom foam inserts are like the heart. That is we specialize in this field. No one does custom foam inserts as professional, organized, and as perfect as us. We've seen it all. Everything from the individual who needs an insert for his camera equipment, to the corporation who needs thousands of foam inserts for their new product line.
If you're looking for fabricated custom foam inserts that are competitively priced, this is the place. We fabricate everything in house using top of the line equipment. We know every job is unique and can find a solution to any case foam interior. Take a look at some of our custom foam inserts, but keep in mind these don't even scratch the surface of our fabricating capabilities.
For most sized projects you can call us for an instant quote over the phone: 877.412.2737
Why Buy Custom Foam Inserts?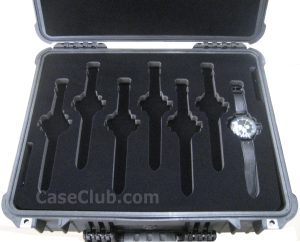 Why should you consider a custom foam insert? You probably already know why you wouldn't. Lets face it, custom foam inserts don't quite give instant gratification because they require time. On that note, custom foam also requires planning which constitutes more time. Lastly, they cost more money than a stock insert so why go with custom foam?
First to clear up a few of those questions. Custom foam inserts does require more time than stock foam, but only by a few days. As far as planning is concerned, let us do that for you! Use your time for other things and let us solve the problem (after all we do it everyday). Custom foam will cost more money than a stock insert, but surprisingly not by much, especially if you consider the following facts.
Customizable Foam won't hold up as long as custom foam
Customizable Foam will not offer the same protection because of pressure points
Customizable Foam will not look professional
Customizable Foam is time consuming and tough to pluck in large quantities
If these facts are minor problems for you and not a big deal then Customizable Foam is a legitimate option. Otherwise custom foam will solve all these problems and more.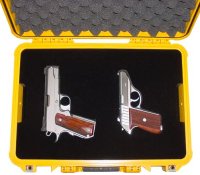 About Our Process
We have the capabilities of creating custom foam inserts for anything and are able to add many custom options such as semi-vel. What makes our process so unique however is our flexibility to accommodate your situation. Deadlines are usually no problem as we often have inserts out the door in a week. For other companies custom foam is difficult to produce and often a hassle however Case Club has it down to a science. You get a good price, no time is wasted and you will have the custom insert in days rather than weeks. Customers often appreciate the time we spend to get it right and enjoy letting us do all the work.