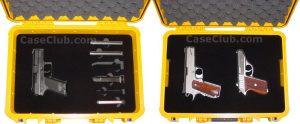 Industrial– Case Club will custom design packaging for any product; from delicate electronic parts to golf clubs. Our flexible foam, stocked in a variety of colors and densities, cushions and protects your product in shipment, showcases your product to full advantage and is ideal for storing fine or delicate items. We package a variety of industrial items in custom foam inserts with the same care and attention we would give fine jewelry or crystal.
Whatever your packaging problem may be, give us an opportunity to solve it.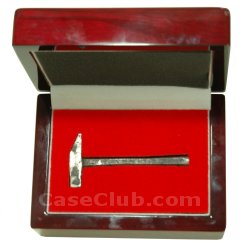 Display– We've made spark plugs look like opulent gems and display racks look like works of art with Semi-Vel. Case Club knows the importance of appearances, especially in point-of-purchase displays.
Our innovation in designing customized foam parts has given us a reputation as creative problem solvers. These applications are found in such diverse fields as Medical, Packaging, Electronics, Jewelry, Novelties, Premiums and Giftware.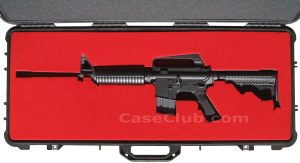 Cosmetics– Showcase your fine perfumes and cosmetics in protective elegance. Semi-Vel, from Case Club provides a unique and perfect setting for your delicate bottles and containers with its plush, velvet-like finish. Let Case Club help you custom design your holiday or promotional display packaging from our large variety of rich, stock colors in Semi-Vel. Make your salesperson's display case become a showcase.
Case Packs– Semi-Vel is the perfect showcasing material. We custom design our foams to fit your products into all types of sales and carrying cases. Its velvet-like finish provides an elegant background for all your promotional items in a variety of rich colors.
Also, be sure to learn about the Different types of Foam as well as the Different Variations of Foam.